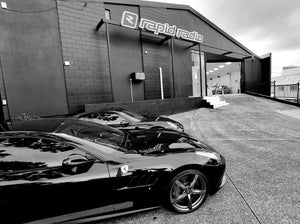 Car audio and
radar detection specialists
New Zealand's longest running car audio and radar detector specialist
Impressive
Stealth Installed Radar
The most discreet radar detection products on the market
Stealth Installed Radar Products
View all
AUDIO
integrated audio systems
Rapid Radio is New Zealand's premier car audio and security specialist with over three decades in the business, installing the latest in sound and security equipment in Auckland since 1978.
Apple
Apple Car Play
CarPlay is a smarter, safer way to use your iPhone while you drive. You can get directions, make calls, send and receive messages, and enjoy your favourite music. All on your car's built-in display.
Rapid Radio Auckland
Since 1978, Rapid Radio has been supplying and installing the latest in car audio, radar detection, reverse cameras and security.  We've worked on virtually every type of car available in New Zealand including all of the major European brands like McLaren, Porsche, BMW, Mercedes, Audi, Lamborghini, Ferrari, and others.
We only work with the best audio systems available from Alpine, Hertz, Kenwood, Rainbow, Zapco, ESB, Audison, Pioneer, Sony, ZeroFlex, Rockford Fosgate, JL Audio and select models from other brands.